Our MASSIVE 5000 sq. foot laser tag arena is big enough for a multitude of players! The trained Game Marshall's monitor the games at all times to ensure fun, fair, and safe play. We endeavour to keep the ages of our guests playing in an individual game as similar as possible. We are sure you will have an unforgettable time in the Arena. Also we do not mix adults with children.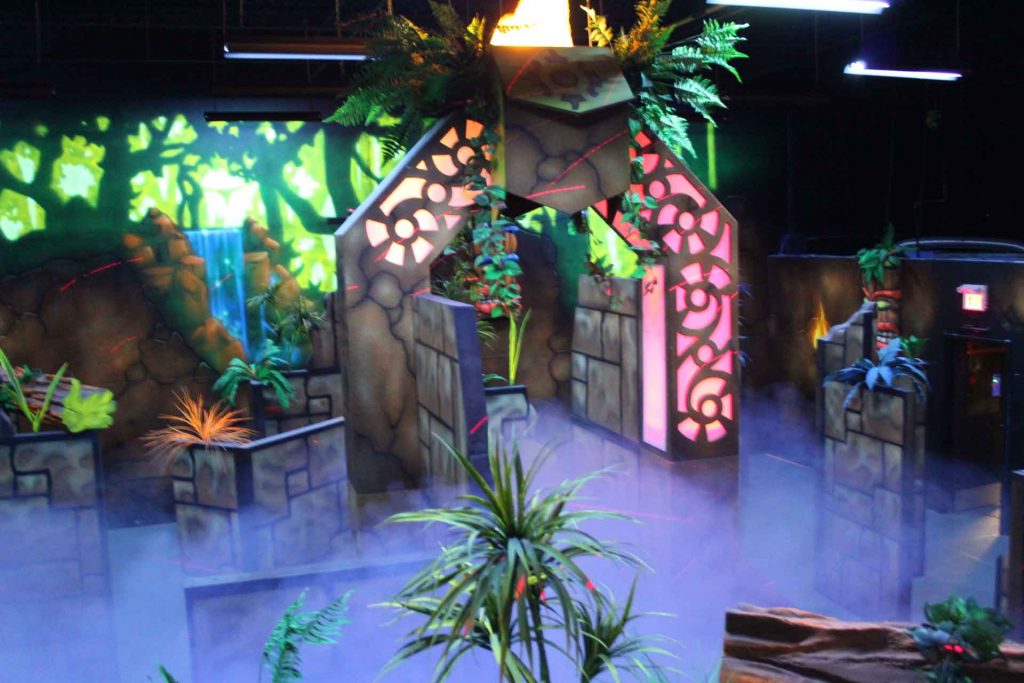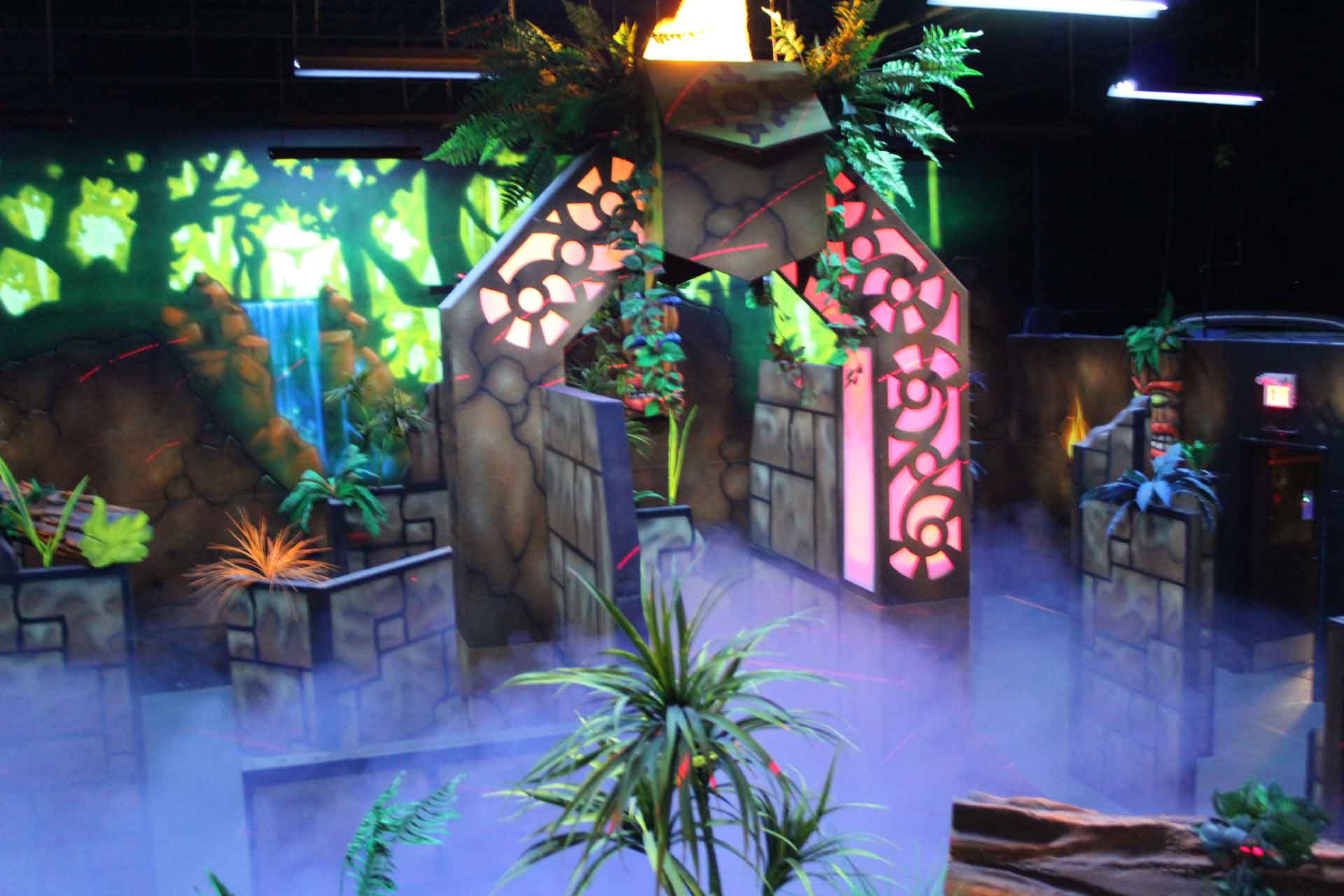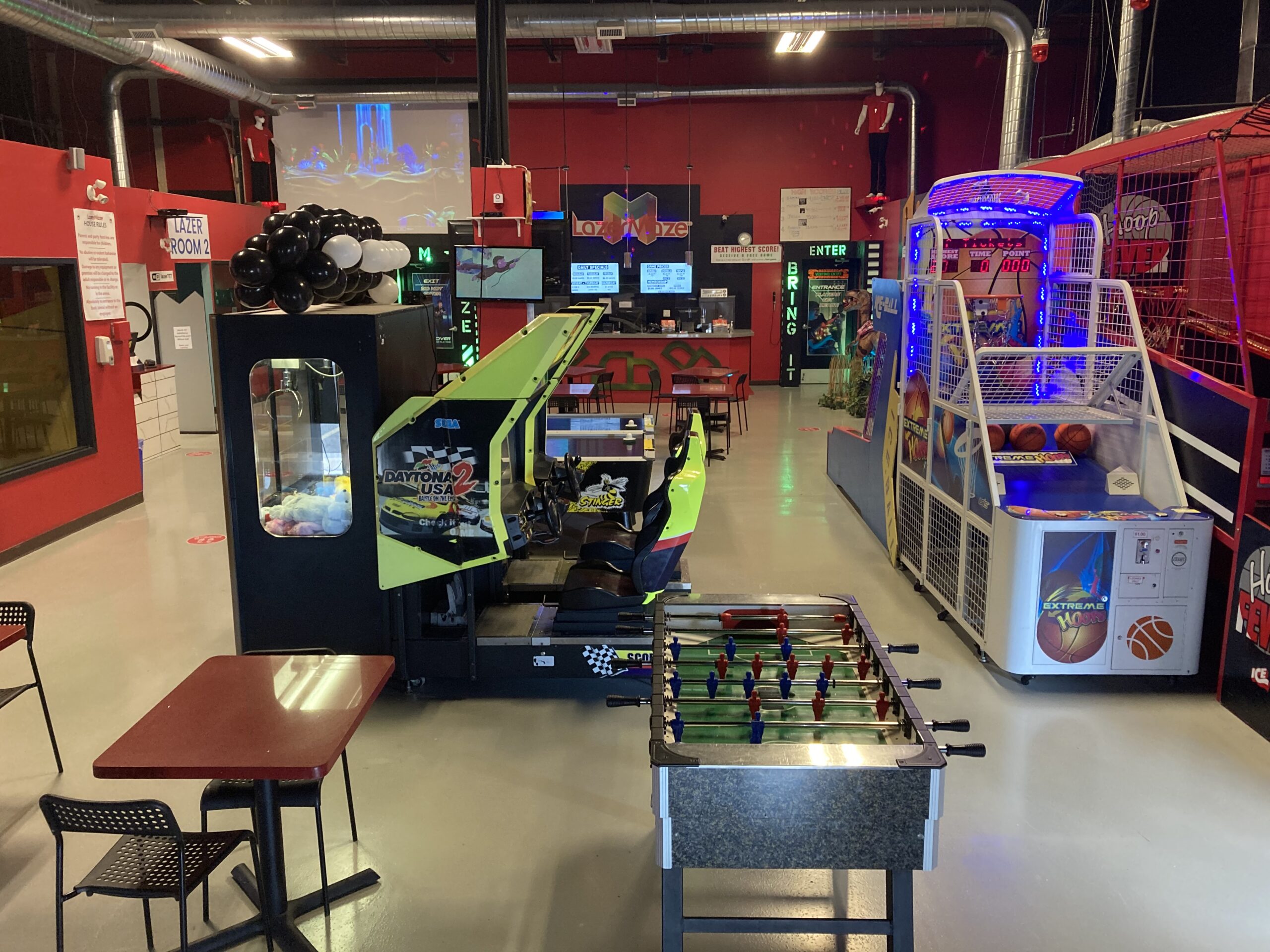 Once you've arrived at DP Lazer Maze Inc you can enjoy some pre-game entertainment like arcade games, watching your favourite sport or catching up on some news on the big screen T.V.s. Grab a snack, coffee or drink from the Maze Café or just sit back and relax.
Private Nut-free Party Room
If you pre-booked your own private room, we will customize your party plans to create your very own perfect event! Your party host will organize everything as you sit back and relax and spend quality time amongst family & friends, while enjoying some great food and cake. Then gather together for a free group photo (which is then emailed to all party guests who have supplied their email address).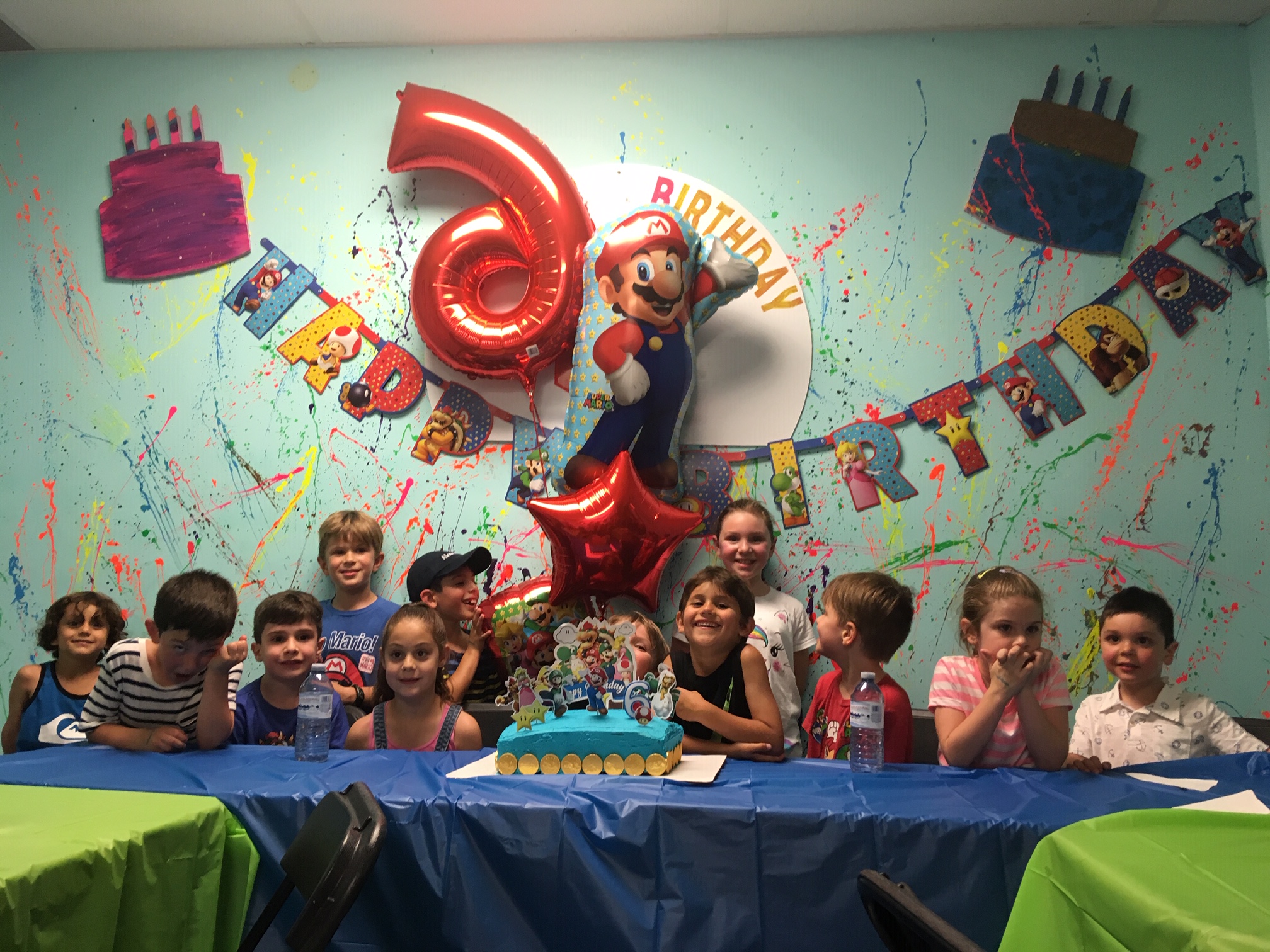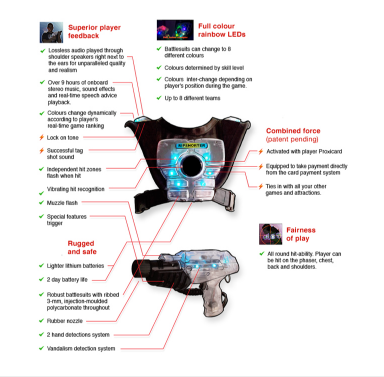 Every laser tag facility has vests and lasers, so what makes Lazer Maze different?
Each laser tag battle suit can alternate through the entire colour spectrum. Depending on your skill level your vest will light up red, green, yellow, blue and cyan ranging from novice to advanced. During a team game the number of team colors automatically adjust to the number of teams playing (e.g. three teams use three colours, five teams use five colors).
Our Guns & Vests have the following Unique Features
Safety is our number one priority, our equipment provides one of the safest laser tag games around. The plastic casing on our vests that cover the circuit boards are encased in a ribbed 3-mm injection-moulded polycarbonate. The gun's have a soft rubber noses and heat detectors on the foregrip to make sure players use two hands while playing. One-handed guns are dangerous as it allows the gun to be outstretched and allowing players with a free hand to grab an opponent's equipment.